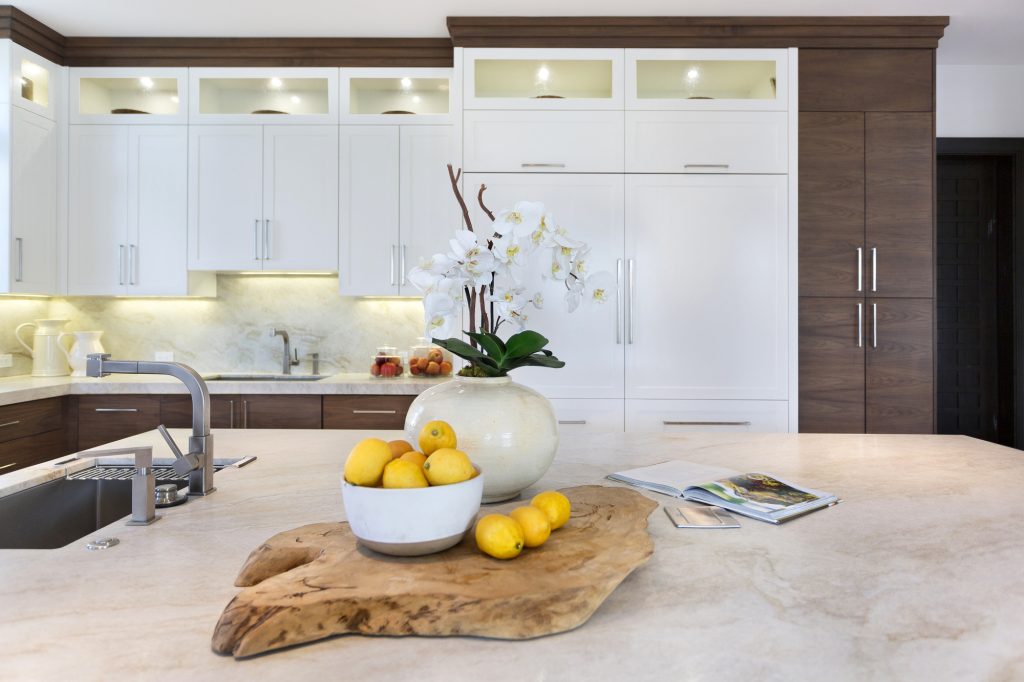 Staged homes sell approximately nine days faster than the average, with a roughly 14 percent return on the staging investment.
After all, home staging is about making the property appeal to the widest range of buyers, which improves your odds of finding a buyer at the price you want. It's not about making the house pretty as much as making it possible for a potential buyer to visualize their family – and their stuff! – in the home.
Given how hot the market has been of late, you might think it's an unnecessary step. But staging also makes your home stand out in listing photos and look its best in a virtual open house. In a highly competitive market, it could bring you offers from people who never set foot through your door!
Staging a home is definitely an art form, but one that's important to get right. Here are eight common home staging mistakes you'll want to avoid if you want to sell quickly for top dollar.
1. Furniture Foibles
Furniture takes up the most space in any room and can easily make or break the staging. Too much furniture is a common issue, which can make the room seem too small. It leaves the buyer wondering if they'll be able to fit their stuff into the same space.
Going too big is also an issue. Your big comfy sectional might work for your life, but it doesn't show off the space to its best advantage. Overly large furniture tends to make the space feel cramped.
Shoving the furniture against the walls is a common way of laying out a room, but it can create odd traffic patterns during an open house. Pulling it away from the wall and trying different angles creates more useable space.
2. Too Much Personality
Potential buyers know someone lives in the house, but you shouldn't advertise that at every turn. Your family photos, knick-knacks, collection of salt shakers, and even your decor taste can distract buyers. You want them to be looking at your home's best features and not your possessions.
The goal here is to help the buyer see themselves living in the space – not you. The house should feel lived in without looking lived in.
3. Too Little Personality
That said, it's also possible to overdo the staging to where the space doesn't feel like a home but more like a museum. It should be polished and clean but still feel lived in as well.
The other challenge is to avoid giving the space no personality or style at all. You aren't trying to create a boring hotel room feel but something neutral and appealing.
4. Paint Problems
Most people think of staging as fancy furniture arranging, but it's about showing off your home's potential. Dated and drab color on the wall distracts from your attempts to do so.
Dark colors can make a room feel small, while overly trendy colors make it harder for someone to see themselves in the room. Too many colors make the house feel choppy and as though the layout doesn't flow well.
Fresh paint covers a multitude of sins so take time to add a coat. In particular, you can paint overdated features like paneling or oak cabinets to make the house seem newer.
5. The Light Side
Dimly lit rooms are uninviting and depressing, so take the time to up the wattage. Lighter-colored walls help maximize the light. Add lamps in rooms where there isn't much natural light or where you have fewer than four light sources.
Replace lightbulbs all over with bright ones that give off a nice cool white light. Pay special attention to the lighting in the entryway, so it feels bright and open when buyers first step in the door.
6. Forgotten Hidden Spaces
Showing your home is one time when you can't shove things in a closet to get them out of the way. Every buyer coming into your home is going to open up your cabinets and closets to assess whether there's enough storage space for all their items
Take the time to clean them out and organize everything. Even if you think you have them under control, consider getting rid of half of what's in the closet. Bonus — you'll have less to pack when you move!
7. Household Smells and Cleaning
It's hard to really smell your own home, but every buyer coming in the door will notice any off smells from your pets or kitchen pantry. Start getting rid of them with a deep clean that gets into every nook and cranny.
Don't then make the mistake of adding smells back in with air fresheners or candles. That makes buyers think you're trying to cover an issue, and some people are highly sensitive to fragrances.
8. Ignoring the Great Outdoors
You might think you have curb appeal covered, but consider staging your outdoor spaces as well. Planting flowers and arranging outside seating areas create settings that help the buyer see themselves using them as well. 
Get Your Home Staging Right
Even in a hot sellers' market, home staging done right can give you an edge and capture top dollar for your house. Staging a home for sale can be a subjective exercise, but the mistakes listed here definitely undermine your efforts. Start with a plan for success and consider your home as a whole to reduce the risk of committing any of them.
Considering selling your home? Contact Chelsea Oelker if you're looking for a real estate agent in Florida who understands the AMI and Bradenton community and its market.