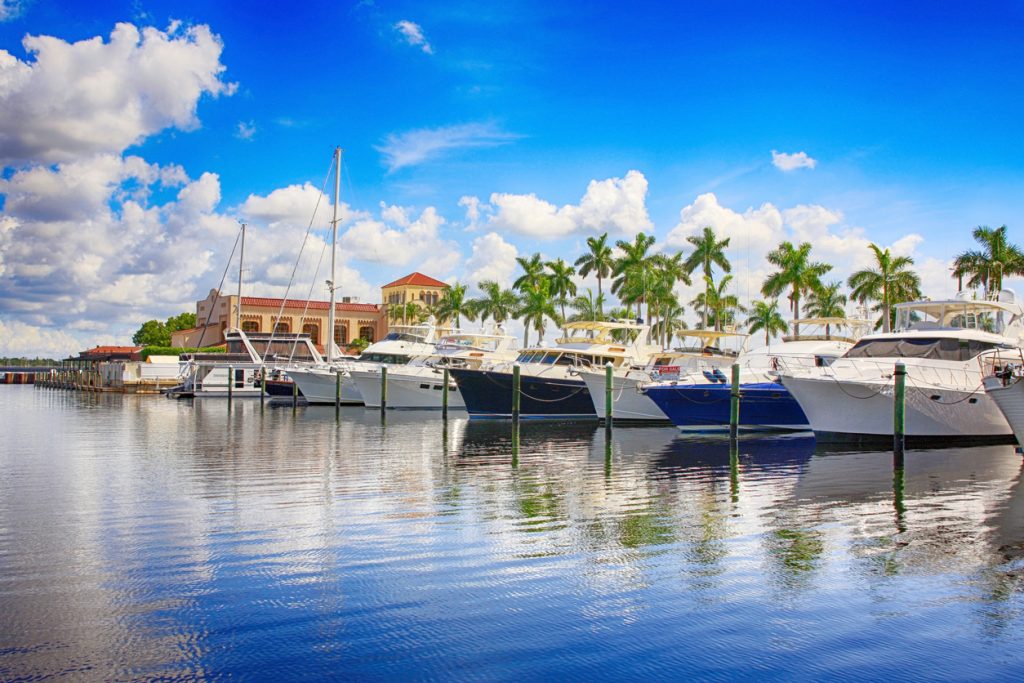 Sitting between Tampa and Sarasota, Bradenton offers the restaurants and attractions of a big city while retaining its small town, old Florida charm. With a population of about 60,000, Bradenton has everything you need, without the hustle and bustle (and traffic) of a bigger city. Here is a quick look at some of the best that Bradenton has to offer, both to those looking for a vacation rental and to those looking to settle down on Florida's Gulf Coast.
Restaurants
Bradenton has no shortage of great restaurants on equally great real estate, with many offering fantastic views of the Manatee River. While many of the city's best restaurants focus on cooking the freshest seafood they can get their hands on, there are other choices for when you need a break from all that fish. Here are just a few of the restaurants that Bradenton has to offer.
This only scratches the surface of the Bradenton restaurant scene. Other great choices include Shake Pit for an old-fashioned burger and fries experience; Sweetberries for fresh salads, sandwiches and the absolute best custard you have ever had, and Sage Biscuit Café for a great breakfast, brunch, or lunch.
Bars and Breweries
Bradenton doesn't just offer great food; it also has no shortage of places to kick back and enjoy a few beers or cocktails, often with a live band. Here are a few popular spots.
Downtown Bradenton offers plenty of other fine drinking establishments, many of them in a row on 12th St W. There, you'll find Tom's Bad Ass Bar and Grill, Lost Kangaroo Pub, Cork's Cigar Bar, The Loaded Barrel Tavern, and O'Brick's, mentioned above.
Beaches, Parks, and Outdoor Attractions
In Bradenton, you're never far from a beach. Bradenton is a short drive away from Anna Maria Island and its miles of white-sand beaches on the Gulf of Mexico. Residents flock to the island regularly, which is accessible by car or bicycle. After you're done with the beach, you can stick around to experience some of the island's great dining or shopping options.
While downtown Bradenton may not have a beach of its own, it does have the Riverwalk overlooking the Manatee River. The Riverwalk is a 1.5-mile long park that spans downtown Bradenton, offering beach volleyball courts, free docks, an amphitheater, a fishing pier, and plenty of open space to watch the river go by.
On the Northwest side of Bradenton lies DeSoto National Memorial Park, located approximately where explorer Hernando de Soto first made landfall in Florida, looking for gold. While you probably won't find any gold, you will find exhibits about de Soto's expedition, along with an open shoreline and nature trails.
Between downtown Bradenton and Anna Maria Island lies the Robinson Preserve, a 600-acre coastal preserve offering serene opportunities for kayaking and paddle-boarding. The Robinson Preserve stretches all the way from Palma Sola Bay on the south to Tampa Bay on the north, and features miles of canals and hiking trails. Rentals are available if you don't have a kayak or paddleboard.
Shops
Being a small city (or big town), Bradenton offers most of the chain retail establishments that you would expect close by, but it also has plenty of interesting locally owned shops.
In downtown Bradenton, check out The Rusty Crickett, a boutique featuring local artisans selling handmade jewelry and unique artwork. Looking for a fun place to shop while trying out your artistic abilities? Visit the The Makers Market & Workshop located in Cortez. For a wide variety of shells and nautical décor, try Pearled Nautilus located at the Red Barn Flea Market.
In west Bradenton, visit the Chop Shop for a gourmet butcher experience. For women's fashion and girls formal wear try Charley's Boutique. Or, if you're looking for something on the older side, try Blessed & Distressed Vintage.
Attractions
Bradenton has plenty of interesting things to see and do year-round, whether you are a full-time resident or just here for a few weeks in a vacation rental. Here are just a couple.
Baseball: Pittsburgh Pirates Spring Training and the Bradenton Marauders
Starting in February, baseball takes over Bradenton. Like many cities in Florida, Bradenton hosts a Major League Baseball team for spring training. In Bradenton, it's the Pittsburgh Pirates. The Pirates play at LECOM Park, in downtown Bradenton. The 90-year-old ballpark was renovated in 2013, expanding to the 8500-seat capacity that it offers today. These new renovations won the park top honors among Grapefruit League fields from fans.
Apart from the games, the Pirates also run the Pirate City complex, where fans can watch public workouts and practices for free. When the Pirates aren't in town, Pirate City turns into a conference and meeting space.
When the Pirates leave in late March, the High-A Bradenton Marauders take over. Founded in 2010, the Marauders play from early April through early September and offer a great ballgame experience at an affordable price.
Bradenton Farmers' Market (October – May)
For six months a year, the Bradenton Farmers' Market takes over Old Main Street in downtown Bradenton, bringing together local farmers, crafters, artisans, and musicians. The Market features over 35 vendors selling local fruits and vegetables, honey, fresh food, arts and crafts, and more.
On the third Saturday of every month, dozens of other local artisans gather on Fourth Avenue for Mainly Art, which intersects with the Market.
The Market also features live music every week, providing Bradenton-area singer-songwriters, folk players, and jazz musicians a stage to show off their talents.
 Bradenton Area River Regatta
Every February, Bradenton hosts Manatee County's largest spectator event, the Bradenton Area River Regatta. The Regatta features boats racing at speeds of over 120 miles per hour down the Manatee River. On land, the Regatta offers live music and fun events in both Bradenton and nearby Palmetto, along with a 5k bridge run from Palmetto to Bradenton and fireworks on the Manatee River at night. The Regatta is a packed day of free, family-friendly fun that shouldn't be missed.
Manatee River Holiday Boat Parade
For something a little slower, there's the Manatee River Holiday Boat Parade. The Parade features hundreds of lit-up boats competing for cash prizes for the most festive. People flock to the Riverwalk to watch the boats go by and cheer for their favorites. For a more exclusive experience, VIP viewing parties are held at some of Bradenton's riverside restaurants, like Riverhouse and Pier 22. The Parade is truly how the people of Bradenton celebrate the holidays, as it is the largest holiday event in Manatee County.
You can see how Bradenton offers food, fun, and amenities to satisfy anyone, from someone looking to own a piece of Florida real estate and live here year-round, to someone interested in an investment property that they use as a vacation home for a few weeks each year. If you're ready to buy in Bradenton, or just want to know more about the area, call Chelsea Oelker, Realtor with Michael Saunders and Company, Anna Maria Island. Chelsea knows the area and can get you into a home that fits your needs and your budget so you can start enjoying the Florida sun.